The Biggest Secret in Tuscany
Discovering The Val d'Orcia… a hidden gem in Tuscany
The air smells of grapes bursting at their seams waiting for the pending harvest. I look out over rolling hills painted with a patchwork of vineyards, olive groves, and sunflower fields. This verdant valley with copious cypress trees standing at attention is known as the Val d'Orcia located in central Italy in the region of Tuscany. Getting its name from the Orcia River, this unspoiled valley extends from Siena south to Monte Amiata, an ancient volcano sitting at an elevation of 5702'. For wine lovers, this region is paramount for its Brunello grapes making the coveted (and pricey) Brunello di Montalcino wines or the other wine great, Vino di Nobile di Montepulciano. For food lovers, the abundance of local products like olive oil, pecorino cheese, pork, chestnuts, mushrooms, saffron, olives and truffles speak a poetic language of their own. For others, few know it is home to three spectacular nature preserves and is protected as an UNESCO World Heritage Site since 2004. Finding Val d'Orcia means finding a slice of Heaven and a hidden gem in Tuscany.

Meandering through the stunning countryside on my recent trip to this lustrous area, I drove the gently curving roads discovering one charming hilltop village after another, some as old as a 1000 years, and was bedazzled by ancient fortresses, craggy towers, quaint chapels, and copious thermal hot springs. Slightly off the beaten path and one of the most photographed valleys ever, it is understandable why the Val d'Orcia has been the location for many films like The English Patient, Gladiator, and Stealing Beauty.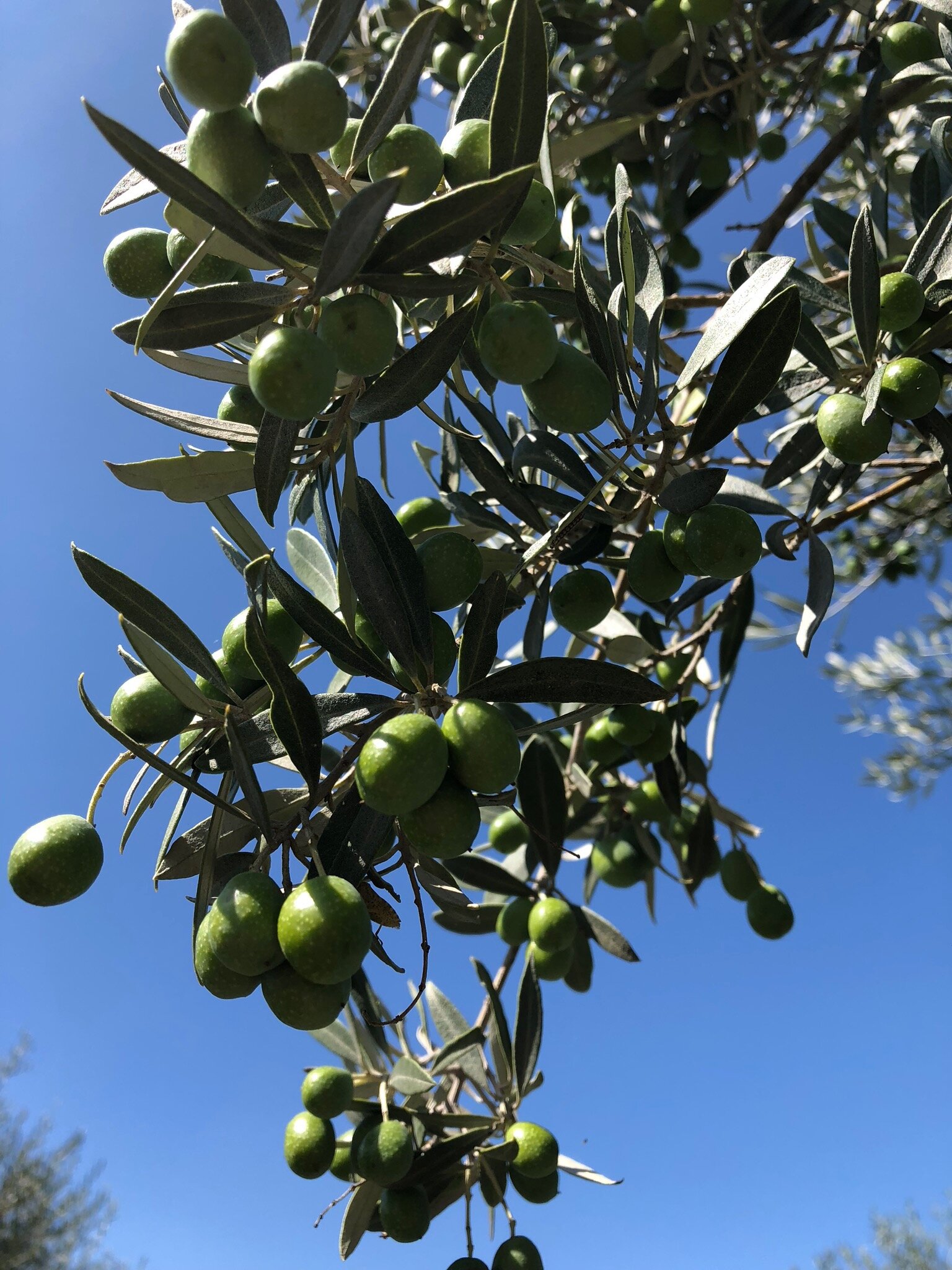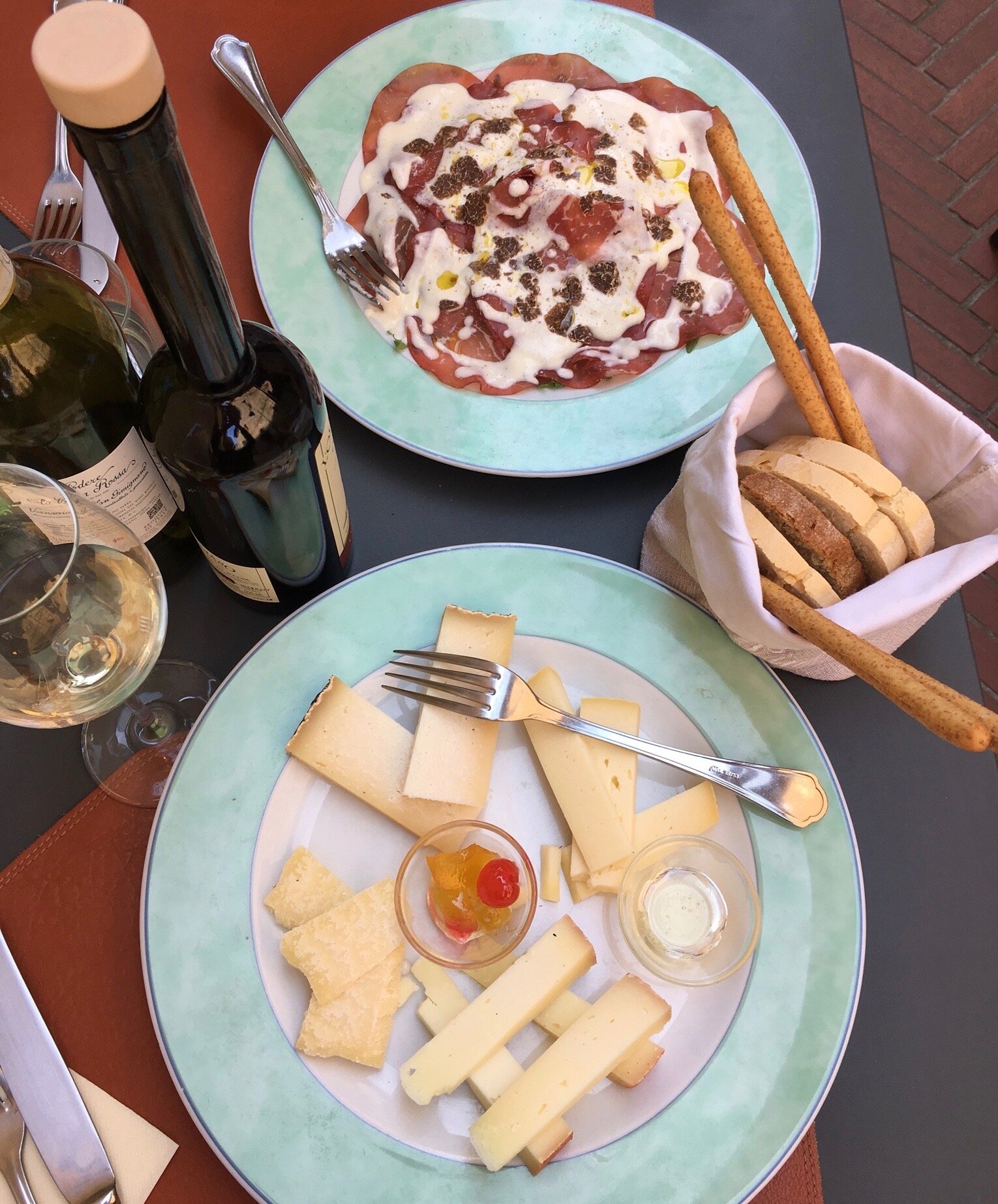 As you uncover each tiny hamlet and each crowning town like Siena, Montepulciano, Pienza or Montalcino your heart will be seized not only by the beauty of the landscape, the architecture, art, food and hospitable people, but the layers and layers of rich history from the Etruscan period to present day. These towns alone with make you fall in love with the Val d'Orcia, but it the lesser know villages of San Quirico d'Orcia, Bagno Vignoni, Castiliogne d'Orcia, Rocca d'Orcia and Monticchiello that make you slow to a halt, seemingly step back in time and savor this golden slice of Tuscany.
Highlights
San Quirico d'Orcia
Named for Saint Quiricus, San Quirico d'Orcia (SQO) is an 11th century walled town with about 2500 residents set overlooking the Val d'Orcia. Sitting on the famous Via Francigena, an old Roman pilgrimage road that is still used today, SQO is the perfect spot to relax in the main square at Bar Centrale sipping a cappuccino and watch the world go by, usually locals and pilgrims. Lots of high-end boutiques like Dedalo line the main street, via Dante Aligheri, as well as restaurants and cafes. Dining al fresco in the garden of Trattoria Osenna is a delight enjoying their creamy pici cacio e pepe, a typical Tuscan pasta dish made with thick spaghetti-like noodles, butter, local Pecorino cheese and black pepper, and a local Val d'Orcia DOC wine. Make sure to visit the Horti Leonini, a 16th century symmetrical Italian garden that offers two stories of beauty. Take some time to experience the Collegiata di San Quirico, a church originally built as a rural church in the 8th century with highly decorated sandstone sculptures.
Bagno Vignoni
The well-preserved Renaissance hamlet of Bagno Vignoni (BV) is a must to put on the itinerary. Instead of finding a main square or piazza, a gorgeous, warm thermal pool, 161' long by 95' wide, serves as the central fixture in the town. BV is known for its thermal hot springs scattered outside of town and in town at spas like Adler Thermae, which offers healing waters and wellness treatments. There are a few well-healed shops, cafés and an award-winning restaurant called Osteria Leone. Sitting outside in their garden, one can dine on a delicious lunch or dinner (try anything with truffles), sip a local wine and soak in the atmosphere of this sweet town. A thirty-minute walk up to the 11th century castle on the hill, from which the town gets its name, provides amazing panoramic views and a good way to work off some calories.
Montecchiello
Ancient is one word to describe the village of Montecchiello and tiny is another. One of my favorite finds on this trip, Montecchiello has only 200 residents and, like so many tiny Italian hamlets that have been abandoned by residents who leave to find better work in the city, strives to stay alive. In 1967 the townspeople came up with a good idea to draw visitors: put on an annual theater production for three weeks in summer at sunset. Every villager from the baker to the butcher participates. The town gathers at the first of every year to write and produce that year's play. Over 4000 spectators are drawn to Teatro Povero each summer to take in the performance.
Founded over 1000 years ago, This petite hamlet that sits high up over the valley, Monte Amiata and the neighboring town of Pienza, exudes charm with its fortified walls, towers, quaint cobblestone streets, gorgeous shops, gardens, museum, and an outstanding restaurant called La Cantina La Porta. Stroll through the streets and walk to the top of the town to see art pieces purposefully scattered in an olive grove sitting below a giant tower that crowns the town.
Rocca d'Orcia
Rocca d'Orcia is un piccolo village built between 1250 and 1258 perched high as if supervising the valley below. An octagonal fortress, also known as Rocca d'Orcia, crowns the ancient walled settlement, which served as a lookout and stronghold during the incessant territory conflicts between Florence and Siena in medieval times. A visit to the restored fortress not only will provide a great lesson in history, but the panoramic views from the top are stunning. An outstanding view of the neighboring town of Castiglione d'Orcia, also worth a visit, and its crumbling castle, dominate the view to one side and Pienza, Montalcino, Monticchiello, San Quirico and Siena can be seen on the other side in the distance. Aside from views, narrow streets, a 750-year old well, and a cool fortress, this storybook hamlet surprisingly has a Michelin star restaurant called Osteria Perrilà. Serving atypical Tuscan cuisine with a modern twist like scallop ceviche, roasted venison with endive and apricot, handmade tagliolini with white truffles, and rabbit stuffed ravioli with Parmesan fondue. It is worth the splurge!
Other notable stops to put on your list….
Near Pienza
Overseeing the valley and views of the nearby town of Pienza, Podere Il Casale offers a fabulous cheese tasting with the famous sheep's cheese, Pecorino only from Pienza. Ask for a tour of the farm to meet the sheep, goats, pigs, peacocks, donkey, and dog, which thinks he's a goat. They also offer a delicious al fresco lunch and their own label of biodynamic wine that is excellent.
Montalcino
There are three excellent producers of Brunello di Montalcino wines just outside of Montalcino that are the best in the business. Call ahead or make reservations on their websites to arrange a tasting and/or tour.
Ciacci Piccolomini d'Aragona (ciaccipiccolomini.com)

Casanova di Neri (casanovadineri.it)

Il Poggio Antico (poggioantico.com)

Montepulciano
If you are looking to get outside and explore Val d'Orcia, but not in a car, try Urban Bikery out of Montepulciano which offers customized e-bikes suitable for the rugged Tuscan terrain. These electric bikes offer an assist when you need a little get up and go, like up a hill or steep slope making pedaling a option or not. Hop on one of their group tours or create your own using their GPS system to guide you along the back roads passing vineyards, farms, villas and gardens. The e-bikes are a terrific way to go from town to small town and not have to worry about parking the car. Visit urbanbikery.it for more information.
This article was written for NC Living Magazine at ncliving.com
Images by Fred and Kristin Bowen